Flush Mount Light Trap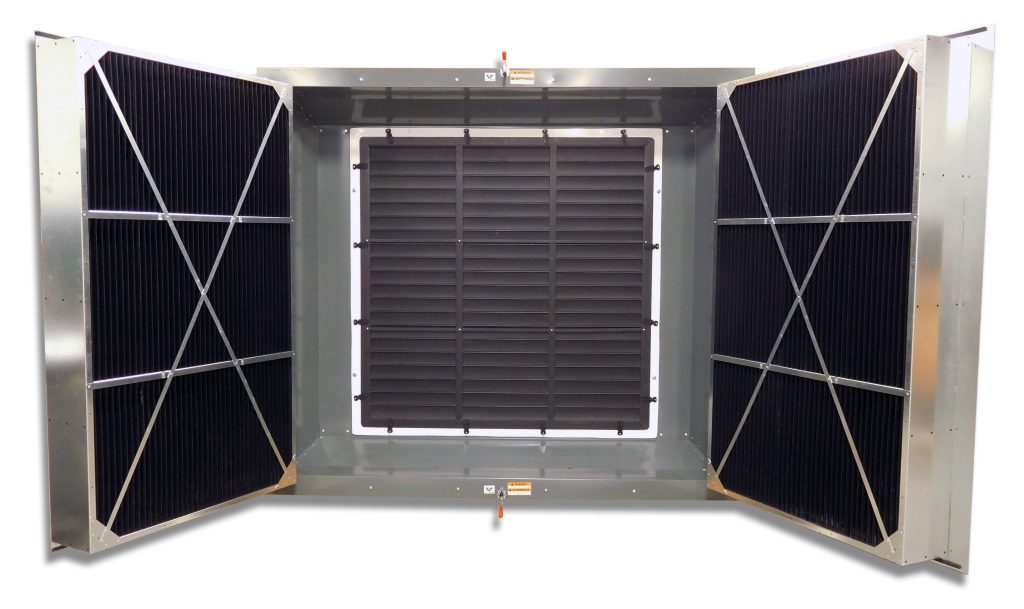 The Flush Mount Light Trap can be retrofitted onto existing fans and doesn't require the addition of a doghouse!
Features & Benefits
French-door style hinges make it easy to swing the light trap open to access the the fan for maintenance.
Large effective area reduces the amount of static pressure the fan experiences.
Avavilable for 36″ fans and 54″ fans.