Moisture acts as a catalyst for disease in a poultry house, so equipment and flock management are more important than ever when flocks are antibiotic free. Installing the right equipment will ensure a healthy environment for your birds.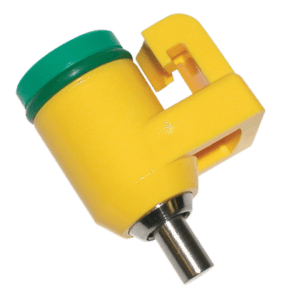 Controlled-Flow PFA Drinker
The main source of moisture in the poultry house is through the watering line. Improve broiler health and flock performance by getting the right amount of water into the bird, instead of the litter.
Easy to actuate Precision Feather Action trigger ideal for day-old chicks
Perfect amount of water for your birds, doesn't leave litter wet