FUZE ProLine Pan Feeders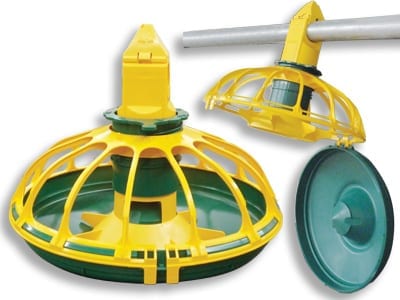 The FUZE ProLine pan feeding system regularly outperforms other poultry feeders in feed trials. Its 6 pan/grill combinations let you choose the one that is best suited for your application. The FUZE floods evenly for easy bird access to feed, swings open for quick cleaning, and is made of a stronger, lighter plastic to make poultry feeding a snap.
Features & Benefits
6 pan/grill combinations to find the perfect fit for your flock
3 large feed windows evenly flood the pan to give birds equal access to feed from all sides
Increased material thickness prevents cracking
Polymer resin material is a dream to clean – just snap the pan open and hose it off!
Proven to result in great feed conversion and birds weights when properly managed.