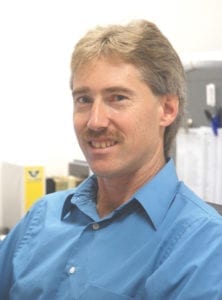 Phil Risser – President & CEO
Phil was born and raised in Lancaster, Pennsylvania on the same dairy farm he lives on today. He received his Bachelor's and Master's degrees in Agricultural Engineering from Penn State University and University of Wisconsin – Madison respectively. While working for International Harvester, he received his first of many patents. Phil has led multiple engineering teams, including the VAL-CO Engineering Department since 2009. In 2013, he took on the role of President & CEO, but continues to lead the engineering team. In addition to his responsibilities in the office, he has stayed true to his farmer roots, and still runs a 100 acre farm. Phil is dedicated to growing VAL-CO by supporting and serving his team members. His development mindset has led to innovative products, a reputation for quality, and marked growth both domestically and across international markets. Phil believes that hard work works and is relentless in overcoming challenges. He acts with integrity, respect, and tolerance in all of his business dealings, and encourages creativity and teamwork to support innovative improvements. Phil enjoys working way too much, farming and field work, backpacking in the Rockies, and spending time at his cabin.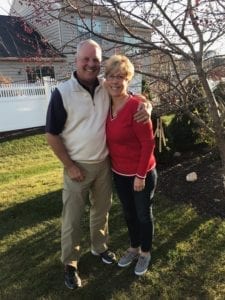 Bob Zeller – VP Business Development, North America
Bob was born and primarily raised in Lancaster County, Pennsylvania, excepting a seven-year stay in Germany. Upon graduation from West Chester State College (now West Chester University). Bob worked for Pennfield Feed selling grain to cattle producers. He successfully grew his territory over the years before coming to VAL-CO, where he began his career in poultry and swine. Bob strives to "always do the right thing, even when no one is looking" and this mantra has afforded him the privilege to lead people and watch them grow over the years. Bob's all-time favorite hobby is golf, but he also enjoys biking and skiing, including helicopter skiing down mountains in avalanches.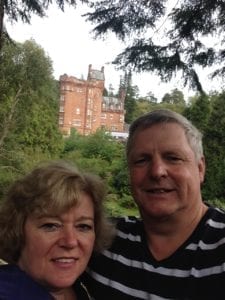 Adrian Hunting – VP Sales, International
Adrian was born and raised as a true citizen of the globe. Originally from Wales, he's lived in various parts of the United Kingdom, spent several years in Nigeria, and moved back to England where he completed his secondary education. After working some time in the oil industry, Shell UK granted him a scholarship to study geology, which he studied at London University. After the oil prices crashed, Adrian moved to Scotland to work odd jobs, finally finding steady work with Booker McConnell where he established, constructed and managed operational salmon farms. He left the UK for New Zealand in 1987, taking his expertise in fisheries with him. Eventually he switched to poultry, running a breeding program for Tegel Foods. He moved to Fiji to set up a breeding program, which became his first encounter with VAL-CO, when he purchased equipment for a new breeder farm. He became an independent VAL-CO agent covering Asia and achieved phenomenal growth in that area. He eventually relocated to Holland, Netherlands, and is currently the VP of International Sales. Once a competitive rugby player, he has since resigned to armchair critic. He also has a love for sailing, hiking, gardening and woodworking. He has relocated back to New Zealand to be with his wife, Carol, their children, and new granddaughter when he is not traveling.