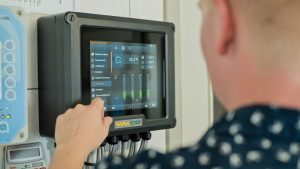 The year started out slow with tradeshows. The International Production and Processing Expo, IPPE, was virtual only. Many of the smaller shows were also cancelled or virtual. We were finally able to meet in person at the World Pork Expo in June. It was an exciting and invigorating few days to meet growers and dealers to share our newest projects and ideas.
Some of those newest projects include new controller software for both the swine and poultry markets. For instance, this year we partnered with Hotraco Controls to offer the North American poultry market world class automation. It runs our variable speed V-Fan, controls feeding and watering programs, and even egg collection, egg counting, and lighting schedules.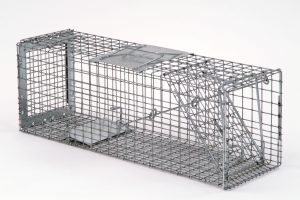 We introduced our line of Safeguard Live Animal Traps to our dealer network. Traps are made of Galfan wire, which is three times more corrosion resistant than galvanized wire. Professional grade catch and release traps have a heavy duty bait tray with travel stops. This keeps the bait secure and prevent damage to the cage by trapped animals. Trap sizes can catch animals of all sizes, from small birds and rodents to large dogs and coyotes.
We continued developing our online training resources. We've released over 50 new videos on our YouTube channel to help teach farmers and installers how to properly use and maintain equipment. In addition to the tutorials, we have expanded our blogs into vlogs. They covered topics such as hot weather ventilation, good brooding practices, and watering line height. In the coming year, look for more product tutorials, highlight reels from farm visits, and video blogs.
We're looking forward to 2022 and all the possibilities that the new year brings. We can't wait to share them with you.